Christmas Isn't Cancelled!!
What's Christmas without Santa!?
This holiday season looks different but it doesn't have to be cancelled! That's why we at The Bend Trolley want to create an evening to remember for your littles! Complete with a social distant Santa and mask wearing elf. Along with candy canes, a Christmas wish card to mail and a loop around your neighborhood with the big man himself driving! Please email us at thebendtrolley@gmail.com for details and bookings!
Price: $195.00 (pricing may vary when traveling outside the Bend City limits)
Limited times slots available (5:00pm, 6:15pm, 7:30pm and 8:45pm) Thursday 12/3 - Saturday 12/5 Thursday 12/10 - Saturday 12/12 Thursday 12/17 - Saturday 19th Monday 12/21 - Wednesday 12/23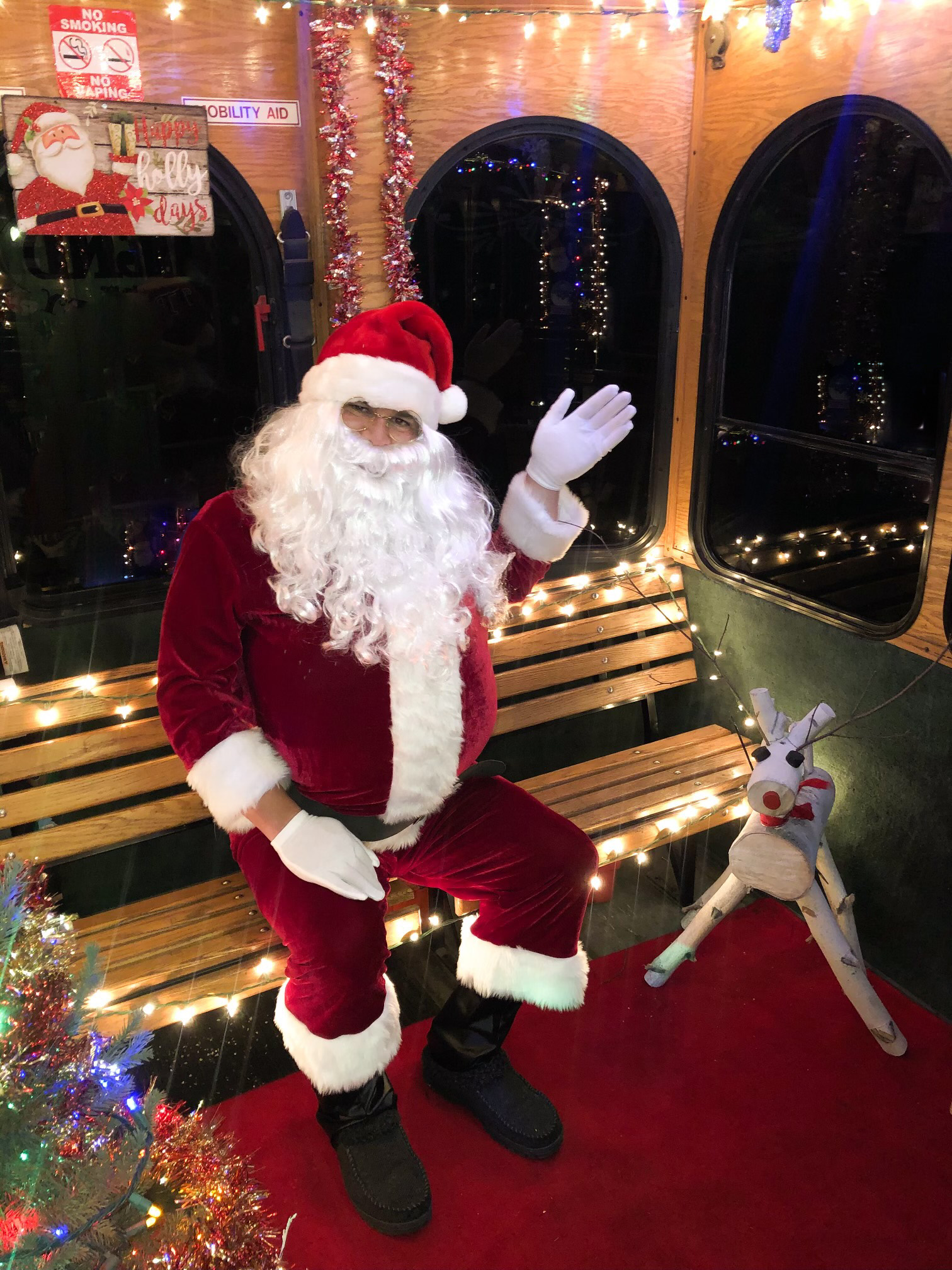 Happy Holidays! - The Bend Trolley Fam